Assignment Book Requirements
Your Assignment Book plays an important role in your education at Multicultural Academy Charter School. It is in this book that you will copy all homework assignments and projects for every class, every period, every day.
Please note:
Only composition (marble) notebooks are acceptable. No spiral notebooks are to be brought into this school!
Write your name on the inside front cover of your Assignment Book.
When the assignment is competed, check it off.
When a page is full, continue writing on the back of the page.
Assignment Books will be checked at least once a marking period and will be a part of your English grade.
Your assignment book must be neat and clean.
Your assignment book MUST be with you at all times or you will be considered unprepared for class.
Below is an example of how to copy homework assignments and projects for each class on a daily basis: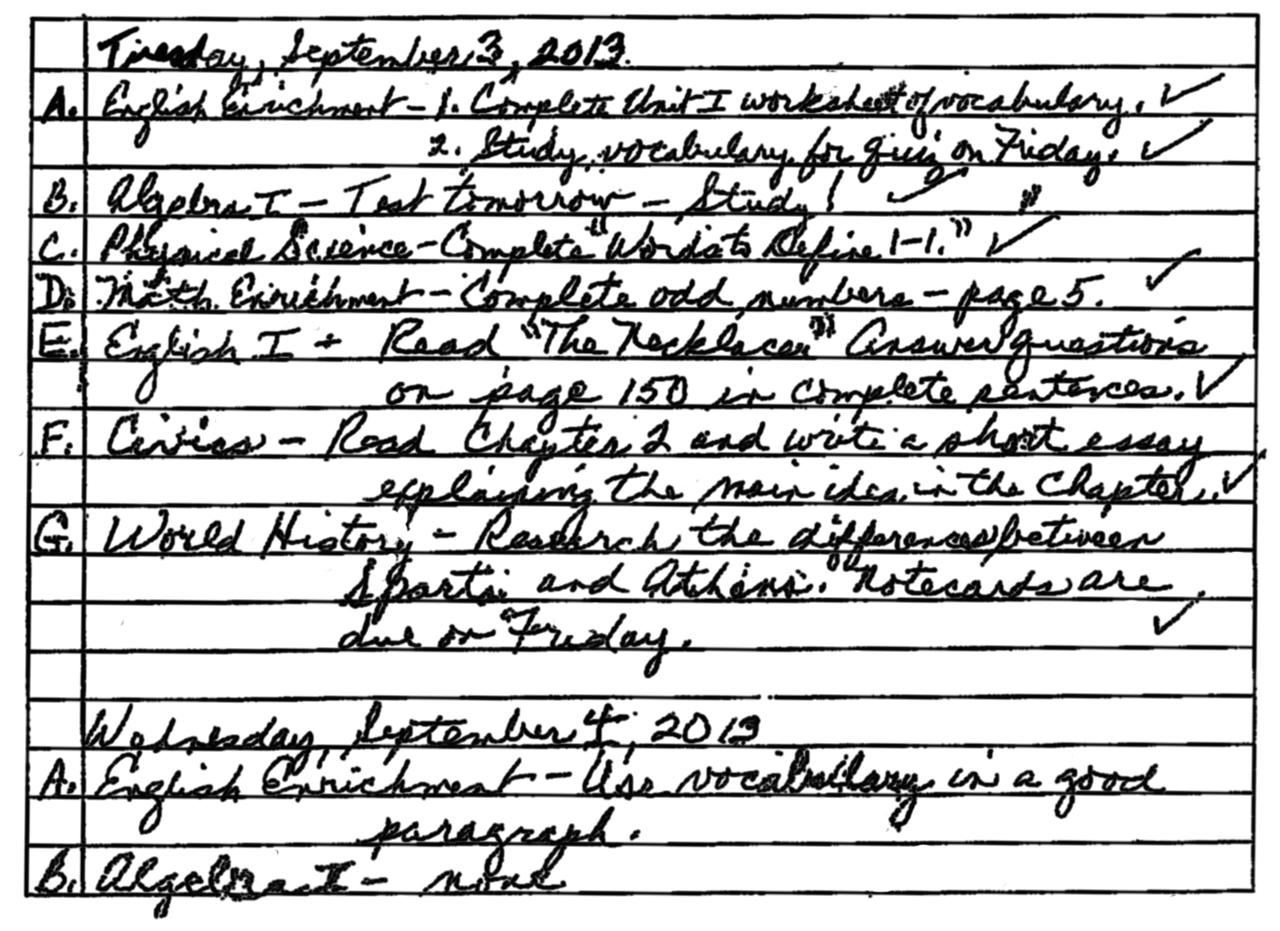 To Download or Print this information please use the PDF below: